Welcome to Gold Sweet – The Ultimate Vacation Experience in Northern Israel
Welcome to Gold Sweet, the ultimate vacation destination in Northern Israel. Located in Ein Yaakov, in the picturesque Galilee region, Gold Sweet offers stunning views, tranquility, and abundant points of interest, activities, and attractions. Whether you're seeking a romantic and peaceful getaway or a memorable family vacation, our private suites, each equipped with a private pool and spa jacuzzi, will exceed your expectations.
Gold Sweet – Luxurious Vacation Zimer in Galilee
Gold Sweet is a luxurious vacation zimmer in the heart of Galilee, offering an unparalleled experience. Each suite, spanning approximately 40 square meters, features a spacious living area, a queen-size bed, a fully equipped kitchenette, and state-of-the-art multimedia facilities. Ideal for couples looking for a romantic and tranquil retreat or families of up to 5, Gold Sweet is perfect for group vacations as well.
Discover the Charm of Ein Yaakov
Ein Yaakov, the location of Gold Sweet, offers a wide range of leisure activities. Explore excellent restaurants, including kosher options, pubs, and shopping centers in the vicinity. Additionally, indulge in extraordinary experiences such as hiking trails, horseback riding, jeep and tractor tours. Only 10 minutes away is Nahariya, where you can enjoy enchanting beaches and the nature reserve of Achziv.
Unparalleled Luxury in Gold Sweet Suites
Experience the epitome of luxury and privacy in the exquisite Gold Sweet suites. Each suite is meticulously designed, featuring modern decor with golden accents. The open-space layout spans 40 square meters, providing a comfortable queen-size bed adorned with golden decorations and a contemporary adjustable TV stand. Adjacent to the bed is a spacious cream-colored sofa with cozy brown cushions and a matching wooden coffee table. The suites are adorned with lush plants and carefully crafted lighting.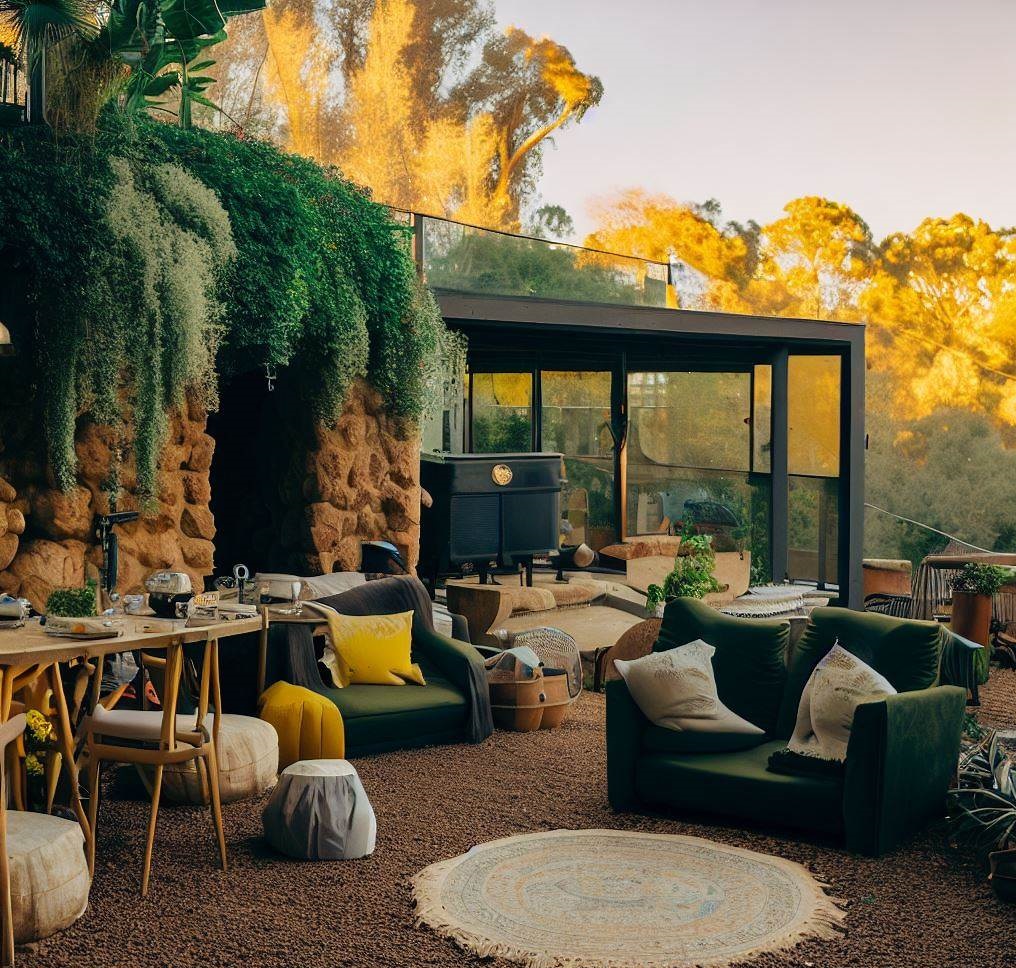 Private Pool and Spa for Each Suite
Subtopic 3: Escape to your private paradise within each suite at Gold Sweet. Central to the courtyard is a sunken private swimming pool in mesmerizing turquoise tones, inviting you for a refreshing dip. Additionally, indulge in the large private spa jacuzzi, complete with professional barbecue facilities, sunbeds, and comfortable seating areas. The outdoor area is separated by a high wall, ensuring maximum privacy.
Unwind in Luxury at Gold Sweet
In conclusion, Gold Sweet offers an unparalleled vacation experience in Northern Israel. With luxurious private suites, breathtaking views, and a range of activities and attractions nearby, it is the perfect destination for a memorable getaway. Sumptuous amenities, including wine, chocolates, snacks, and seasonal fruits, await you in each suite. Don't miss the opportunity to indulge in this luxurious retreat. Book your stay at Gold Sweet now.
Book Your Luxurious Vacation at Gold Sweet Today!