Chateau Prestige – A Unique Vacation Experience
Looking to surprise your loved ones with an extraordinary and unforgettable experience? Chateau Prestige is the perfect place for you. Every vacation resort in northern Israel has its own uniqueness: stunning views, private pools, or special designs. But Chateau Prestige has it all. With four specially designed romantic suites, each featuring a private heated pool, breathtaking views of the Galilee stretching to the Mediterranean Sea, and a pleasant and enchanting romantic atmosphere. Located in the heart of Ein Yaakov, you'll find numerous attractions and romantic restaurants nearby. Consult with the hosts for the recommended places in the area.
Unparalleled Luxury and Elegance
Overview: Each suite at Chateau Prestige is uniquely designed, but they all share a luxurious and elegant ambiance that creates a romantic and enchanting atmosphere. Inside the suites, you will enjoy a comfortable double bed, LCD screen, access to HOT channels, a pampering indoor Jacuzzi, and a fully equipped kitchenette with an espresso machine.
Breathtaking Views and Private Gardens
The private gardens of the suites and the entrance to the resort itself are accompanied by a view of a green and open field, leading your gaze to the Galilee Mountains, Mount Hermon, and the Mediterranean Sea. All the suites offer complete privacy and intimacy.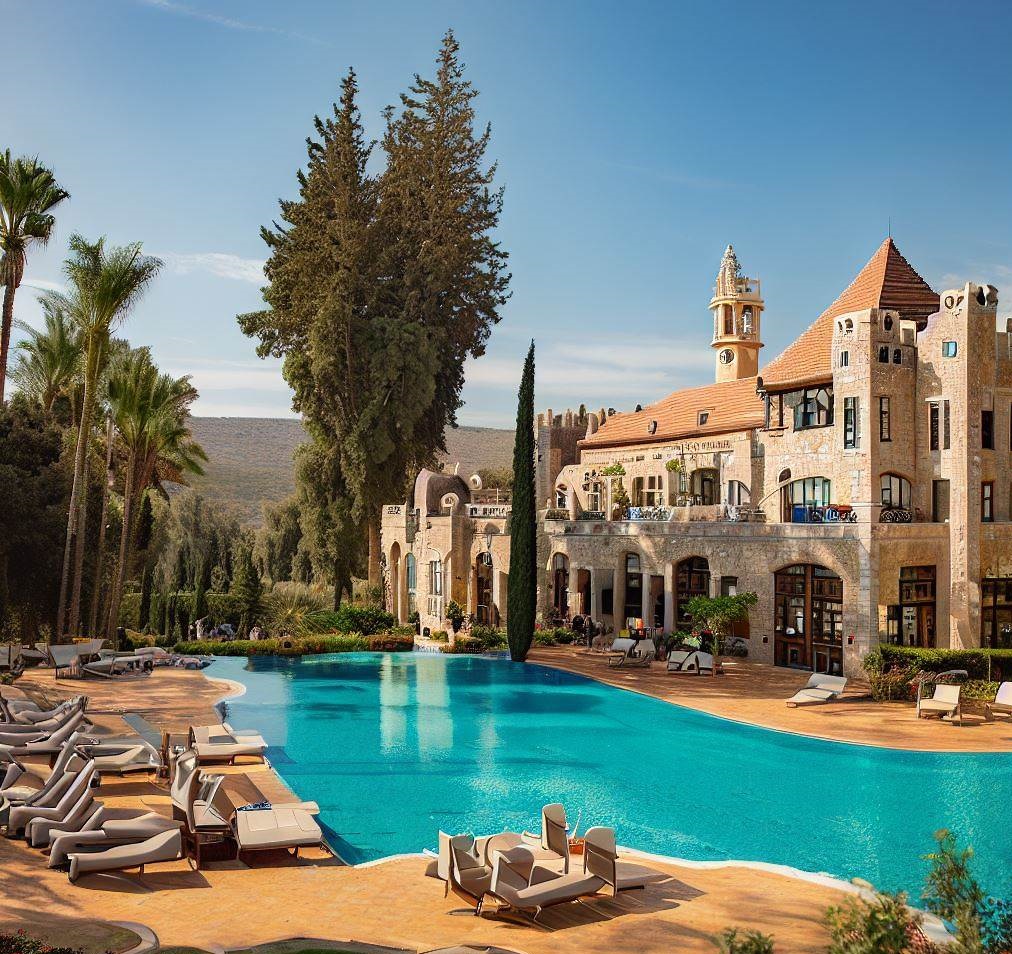 Winter Delights
During the winter months, the pools in all the suites are heated and covered (enjoyable during the summer months as well). Each suite offers a cozy winter stay with luxurious bedding, hot beverages, a romantic Jacuzzi, and more.
Inclusive Amenities
Your accommodation includes a bottle of fine wine, chocolates, cookies, natural juice, a coffee kit, bathrobes, spa slippers, high-quality bath and face towels, and bathing products.
Unforgettable Memories Await
Conclusion: In conclusion, Chateau Prestige offers an unparalleled vacation experience with its luxurious suites, private heated pools, and stunning views of the Galilee region. Summarizing the key points discussed, you can enjoy a romantic and enchanting atmosphere, breathtaking views, and complete privacy. Don't miss the opportunity to create unforgettable memories with your loved ones. Book your stay now and embark on an extraordinary journey.
Experience Chateau Prestige Today!
Call-to-Action: Experience the magic of Chateau Prestige today! Engage with us, share your experience, or leave comments. Visit our website for more information and booking options. Let us be part of your unforgettable journey.